Your dining space is often the hub of your home, especially if you enjoy entertaining and regularly invite guests over for delicious dinner parties! All of this use can easily lead to unsightly wear and tear issues, causing your dining room to look tired and worn out over time. Thankfully, breathing new life into your dining space couldn't be simpler, as this guide contains a variety of different tips and tricks that you can utilize to transform your home today! So, if you're interested in finding out more, then read on.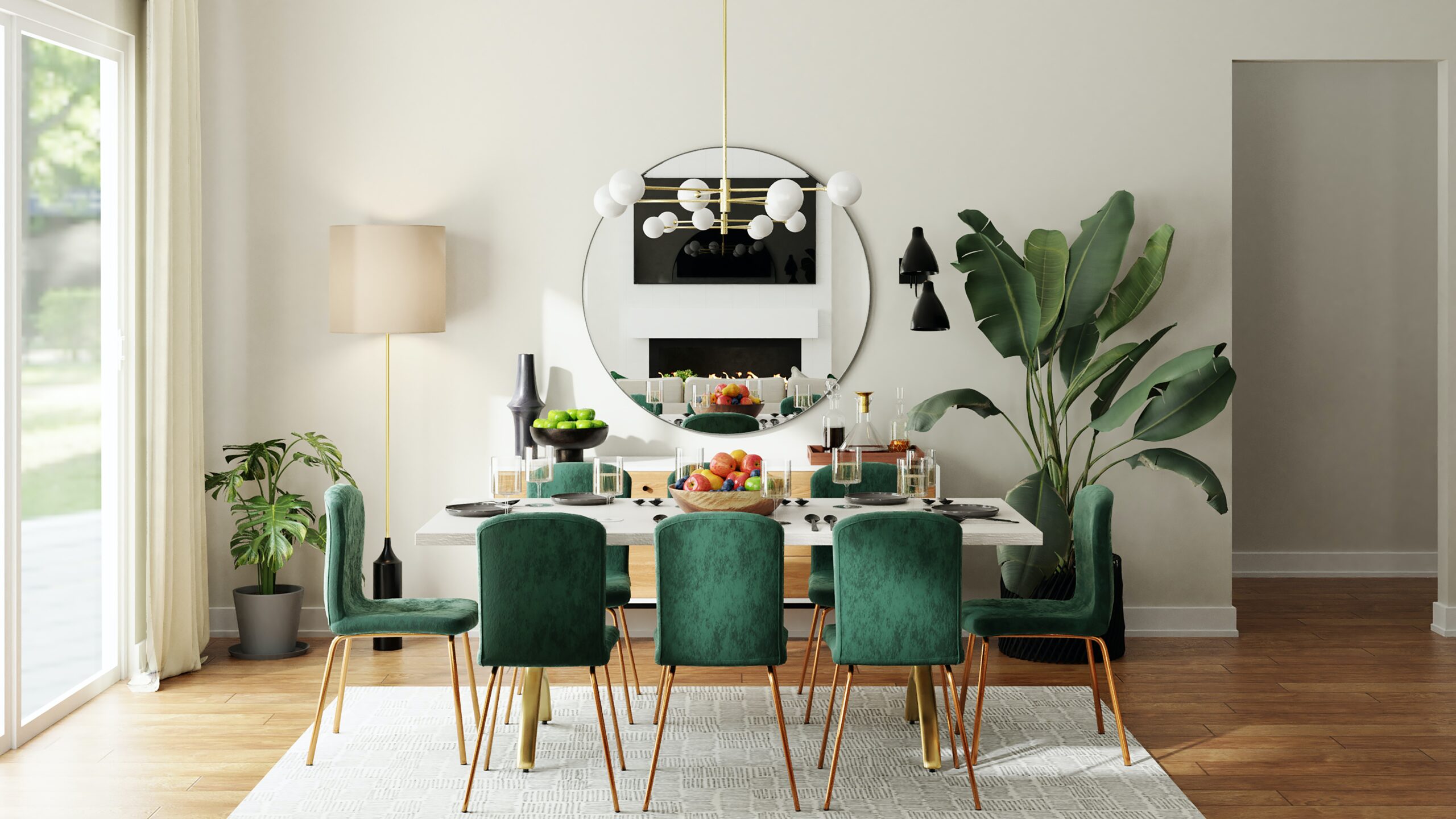 Pick A New Color Scheme For Your Walls 
One of the easiest ways to give your dining room a new lease of life is by choosing a new color scheme. Repainting your walls can totally transform the space, helping you to create an inviting room that you and your family and guests will love to eat in! Certain shades work better than others in a dining room, as neutral tones are better for more minimalistic interiors while bold and brash shades can work in moderation if you want to make a statement. Don't go overboard with too many different shades and tones, as you don't want your fellow diners to be distracted and overwhelmed when they sit down to eat! Make sure you prepare your walls beforehand too, as experts such as The Patch Boys can fill holes and sand down scuffs to leave a smooth, flat surface ready for painting. 
Invest In A Sizable Dining Table With Comfy Chairs 
Next, it's time to invest in a sizable dining table with a set of comfy chairs – the main feature of your dining space! Identifying the right dining table can make a considerable difference to both the aesthetic value and functionality of your dining room, as you need to find a set that can accommodate a large number of guests while encouraging them to stay seated. If they're all squished together with elbows touching on hard, uncomfortable seats, then they'll no doubt be eagerly anticipating the end of your meal, so if you want to host the most enjoyable dinner parties then don't make the mistake of skimping on your table and chairs. You'll be amazed at the difference a good quality dining set can have in your home!
Use Varied Lighting 
Having just one main light in your dining room can make the space feel less comfortable, as you need to make an effort to use varied lighting in the form of lamps, spotlights and statement central shades to set the vibe correctly depending on your dining guests. A high energy family dinner with the kids calls for lots of light, whereas a romantic meal with your partner would benefit from a softer, warmer glow to create the perfect atmosphere. Investing in a couple of extra lighting options is a brilliant way to breathe new life into your dining space! 
Transforming your dining room has never been so simple when you can take the time to utilize the tips above! 
Contributed Content