Author Kristen Butler is well-known for her first work, the 3 Minute Positivity Journal. This remarkable creation aimed at spreading the tools, mindset strategies, and habits that assisted her on her own journey from a state of depression and destitution to happiness and wholeness.
Following her earlier success, Butler now presents her latest work—the 3 Minute Happiness Journal. With new prompts, affirmations, and ways to elevate your mood, this journal aids in creating joyful habits in merely a few minutes every day.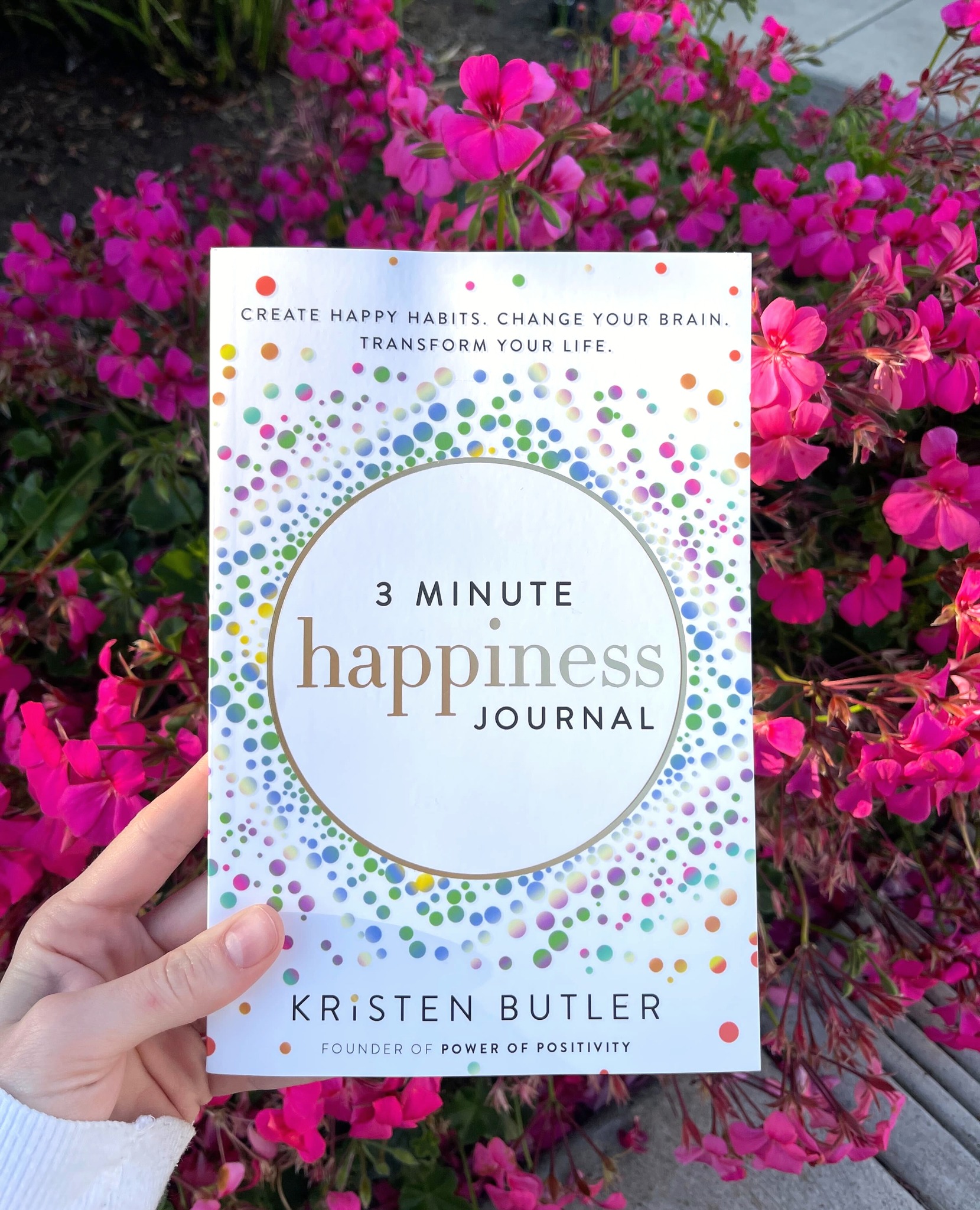 The Act of Journaling: More Than Just Words
Before delving into the intricacies of the 3 Minute Happiness Journal, it is essential to understand the power and benefits of journaling. The practice of journaling is more than just writing on paper—it's a means to engage with your thoughts, express your feelings, reflect on life events, and set personal goals.
Numerous scientific studies have verified the immense mental health benefits of journaling. A study published in the Journal of Affective Disorders [1] found that expressive writing can significantly decrease symptoms of depression in adults. The act of writing can create a cathartic experience that aids in emotional healing and resilience, giving an outlet to often neglected or suppressed feelings [2].
Another study in the Advances in Psychiatric Treatment [3] highlighted the advantages of journaling for stress management and anxiety reduction, indicating that writing out our thoughts, especially those related to traumatic or stressful events, can help to relieve anxiety and improve overall well-being.
The 3-Minute Happiness Journal: A Quick Road to a Joyful Life
Butler's 3 Minute Happiness Journal capitalizes on the proven benefits of journaling, enabling users to harness these positive effects in a short, three-minute morning and evening routine. The structure of this journal facilitates users to start their day on a positive note and end it with reflections, promoting an overall uplifted mood and a more joy-filled life.
The beginning of the journal incorporates an inspiring and practical user's guide, allowing users to understand the process better. It then transitions into daily entries, packed with unique prompts, affirming messages, and exercises designed to instill and nurture happiness.
The key to this journal's effectiveness lies in its simplicity and repetition. Through small yet powerful repeated actions, users can bring about meaningful changes in their lives—similar to the process Butler used to overhaul her life. The journal includes a full 90 days of prompts and exercises, exceeding the 66 days research suggests is required to form a lifelong habit [4], thus laying a solid foundation for a lasting happiness routine.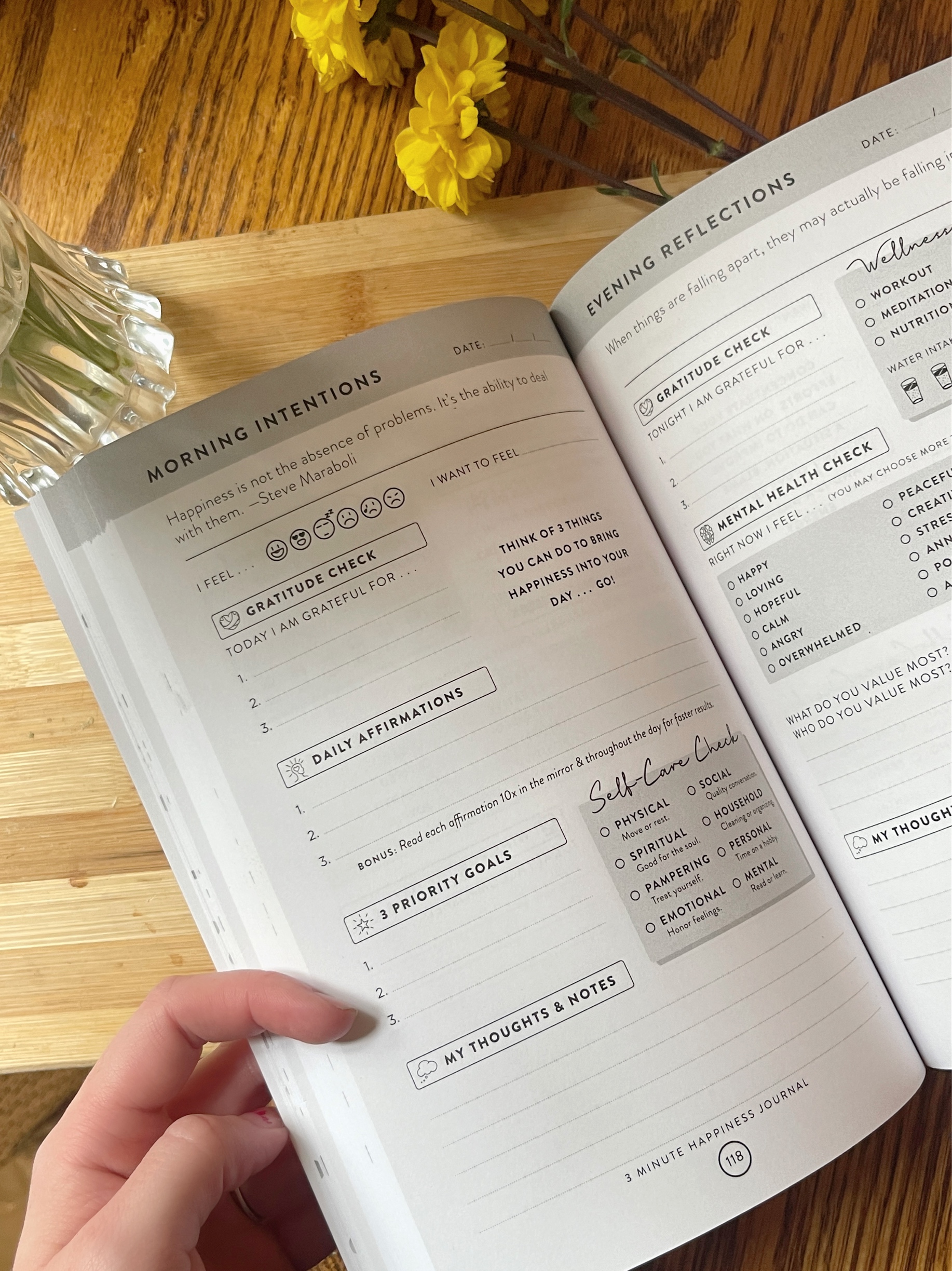 A Journey of Transformation
The 3 Minute Happiness Journal by Kristen Butler is more than just a journal—it's a companion in your journey towards happiness. It encapsulates Butler's wisdom gained from her personal experiences and aims to provide you with the tools to take charge of your emotional well-being.
This journal is an exceptional testament to the transformative power of journaling and a tool to achieve positivity, mindfulness, and happiness. For anyone seeking an accessible and effective self-care routine, the 3 Minute Happiness Journal can be the key to unlocking a more joyous, satisfied life.
Sources:
Kristen Butler: www.positivekristen.com
Power of Positivity: www.powerofpositivity.com
[1] Krpan, K. M., Kross, E., Berman, M. G., Deldin, P. J., Askren, M. K., & Jonides, J. (2013). An everyday activity as a treatment for depression: The benefits of expressive writing for people diagnosed with major depressive disorder. Journal of Affective Disorders, 150(3), 1148-1151.
[2] Pennebaker, J. W., & Beall, S. K. (1986