Looking after your skin in the winter can be a little bit of a challenge. After all, you are going to be combining indoor heating with exceptionally dry, cold air. This can strip your skin of moisture, as dry air sucks the water out of your skin. But, all hope is not lost! Here are some top tips on achieving glowing and radiant skin throughout the winter months: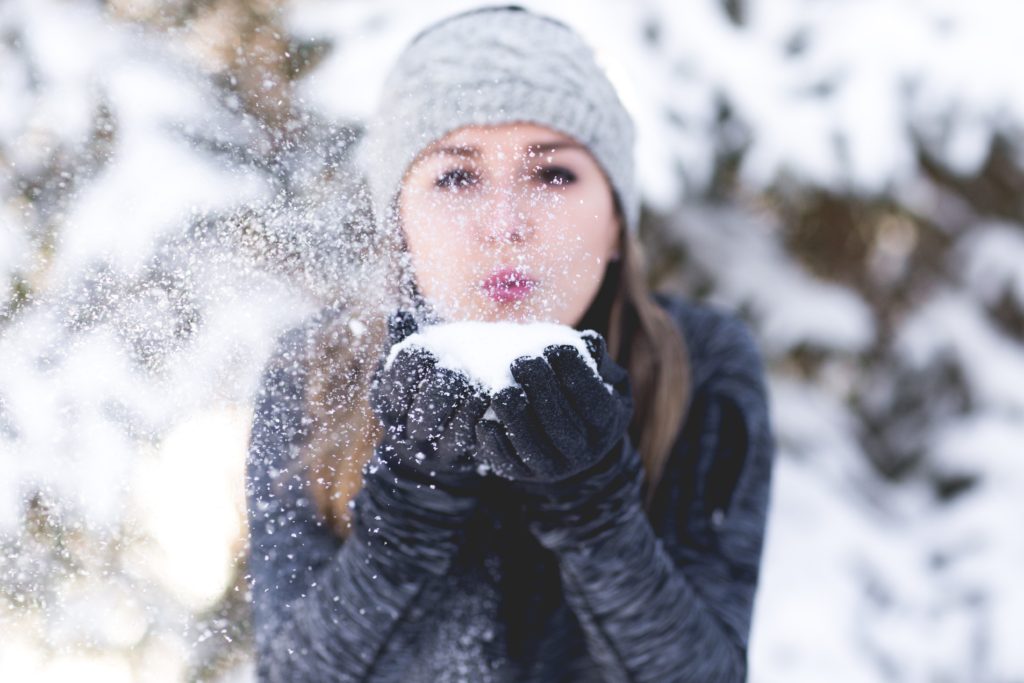 Change your cleanser

– One way to achieve radiant and

youthful skin

is to change your cleanser. This is because cleansers can be very drying to the skin, which is why it is often a good idea to change the product you use for the winter months. If you are using a cleanser that contains salicylic or glycolic acid, you need to replace it with a more hydrating version that has moisturising ingredients inside.

Eat foods with high water content

– Needless to say, it is important to ensure you get your recommended daily intake of water. This can be even more challenging when it is cold outside, which is why it is a good idea to also eat foods with a high water content to help hydrate your skin from the inside out. Good examples include

carrots

, cucumbers, tomatoes, celery, kiwi, oranges, apples, and melon.

Moisturise overnight

– Another winter skin tip is to moisturise overnight. This especially applies to dryer areas, for example, your knees, elbows, feet, and hands. These areas tend to have thin skin, which will lose moisture at a quicker rate than other parts of the body.

Reduce sugar intake

– We can all be guilty of eating more sugar during the winter months. We get cold and tired, and reach for a sugary snack to boost our energy. However, foods that are rich in carbohydrates and sugar, especially those that have been processed, will dehydrate the skin even further.

Protect your skin

– Protect your skin from snow, rain and cold winds with scarves and gloves. Also, don't forget to apply sunscreen. Although it may not feel like it, the sun is still shining, and so it can still cause significant damage to the skin. It's just as damaging as the summer sun is.

See a professional

– Last but not least, if you really want to give your skin a bit of TLC during the winter months, why not see a professional? There are a number of services that could be beneficial. The most obvious option is to

visit a dermatologist

. This will be especially helpful if you are suffering from a specific skin condition due to the cold weather, or for any other reason, of course. Aside from this, you could book yourself in for a facial at your local beauty spa. After all, everyone deserves a bit of pampering now and again, right?
So there you have it: banish those winter blues with the tips that have been mentioned above. Adapting your beauty regime can make a huge difference, and it doesn't take a lot of effort either.
Contributed content